Easy peasy Order Lemon
Orders and payments
via WhatsApp
Easy & Fast
Set up your own WhatsApp store within one week.
Local & Durable
Allow your clients to order local and in seconds via WhatsApp.
B2B & B2C
1 app with orders for both: consumers and business customers.
Better production planning
Less waste and pressure on staff by spreading work with pick-up slots
1 app where
all the orders come in
Automatic update of stock and preview of orders status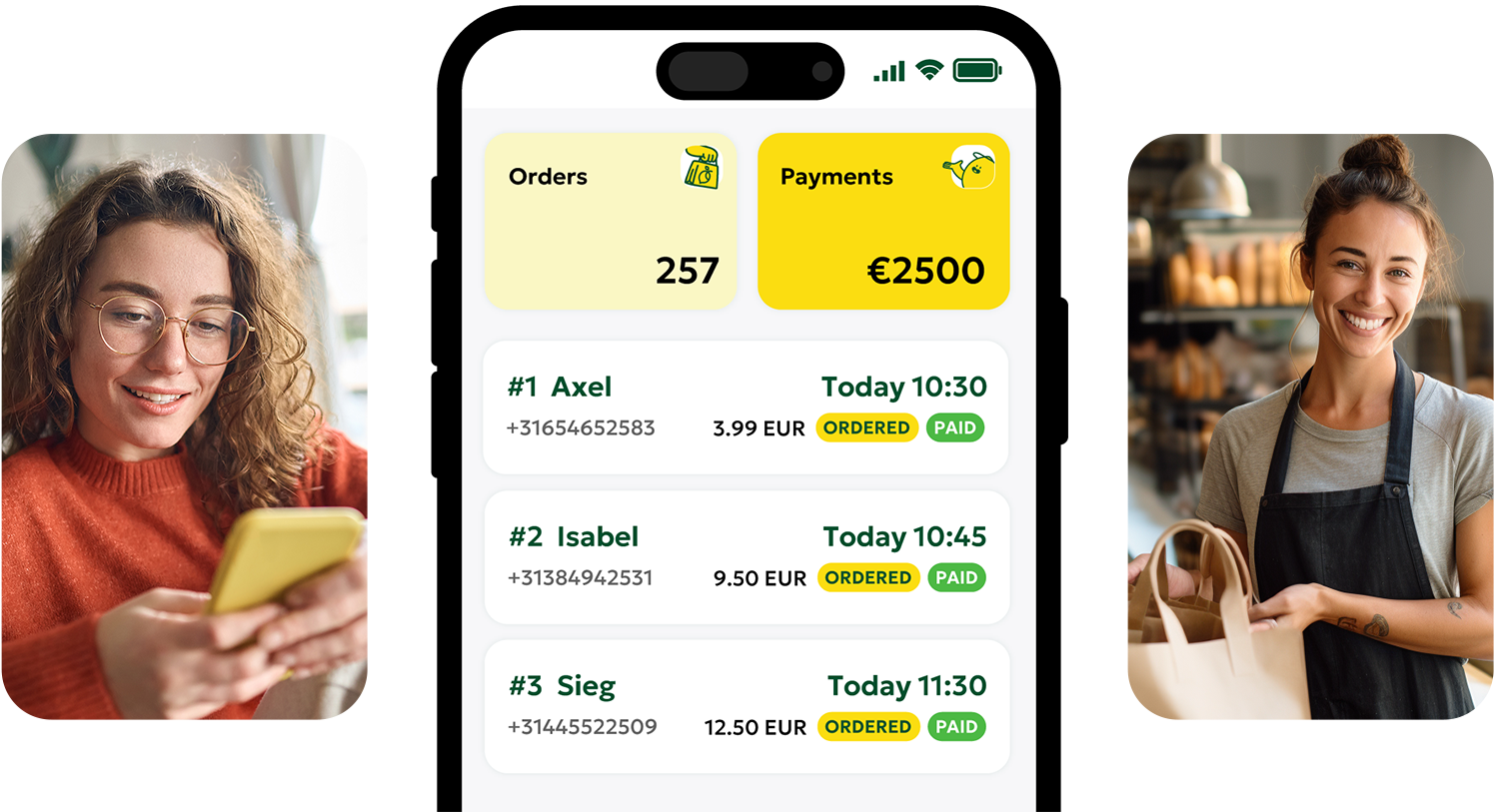 Louise van Looy
"My customers love that they can now order flowers via WhatsApp for their special occassions. It's so simple!"
Flowers Louise
Thomas Wolters
"Now I prepare orders in advance and have more time to help customers in the store."
Bakkerij van de Kletersteeg
People love buying local, easy and fast
Start with OrderLemon